Scalloped Overalls
$52.00
Vintage inspired overalls with scalloped wings on the shoulders.  Precious ruffles at the legs with bows on the sides complete this fabulous winter look.  Overalls are a sky blue, beautiful fabric.  Coordinate this look with our Monogram Pant Set and Monogram Bib Dress.
NOTE: Enter Monogram Initials  in order of First, Middle, Last
NOTE: We have removed the multiple purchase capability for monogrammed outfits. You may add only one monogrammed outfit to the shopping cart at a time to allow the monogram to be assigned to the correct outfit.  You may order multiple monogrammed outfits, but each order must be added to the cart individually.
IN STOCK!  Ships Immediately.   Monogramming takes an additional week.
CMC NEWS
Chicken Marsala

March 2, 2023 - 10:51 pm

Season with your heart! Don't overthink it. Enjoy and have fun cooking! 1 pound chicken tenderloins 1/4 cup flour Salt and Pepper 3 tablespoons unsalted butter 1 tablespoon olive oil 1 (8-oz) package pre-sliced bella or button mushrooms 1 small onion 2 cloves garlic minced ⅔ cup chicken broth ⅔ cup dry Marsala wine ⅔ […]

Chicken And Sausage Gumbo

January 21, 2022 - 12:08 am

3-5 lb Whole Chicken 2 cartons of Chicken Stock 1 package of kielbasa sausage 2 cups frozen okra 1 cup chopped celery 1 cup chopped onion 1 cup chopped bell pepper 1 can diced tomatoes 2 tsp minced garlic 1/4 teaspoon of red pepper flakes salt an pepper to taste 1/3 cup flour 1/3 cup […]

Feta and Cheese Tortellini Cold Pasta Salad

January 11, 2022 - 5:47 pm

We hope you enjoy this easy yet delicious pasta salad! It's perfect for kids lunches or as a side at your next barbeque. Boil one 19 oz bag of tortellini, drain and set aside to cool. You can add any veggies to this so get creative. I chopped one cucumber, half a red onion and […]
Get In Touch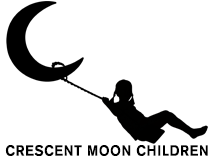 Phone 843.608.1620