Monogrammed Blue Pant Set
$38.00
Handsome monogrammed white long sleeve collared shirt with sky blue, elastic waist, corduroy pants.  Coordinate this look with our Monogram Bib Dress and Scalloped Overalls.  Monogrammed outfit ships in 1 week.
NOTE: Enter Monogram Initials  in order of First, Middle, Last
NOTE: We have removed the multiple purchase capability for monogrammed outfits. You may add only one monogrammed outfit to the shopping cart at a time to allow the monogram to be assigned to the correct outfit.  You may order multiple monogrammed outfits, but each order must be added to the cart individually.
IN STOCK!  Ships Immediately.   Monogramming takes an additional week.
CMC NEWS
Red, White and Blue for the 4th!

June 16, 2020 - 8:10 pm

The 4th of July is just around the corner. We have lots of options to get you in the spirit! Make memories in these sweet outfits, designed by Crescent Moon Children. Magic Marlins, Matching Blue outfits, Lowcountry Shrimp, and so many more. Shop our line of fine children's clothing and we promise you'll fall in […]

Quarantine Craft

April 1, 2020 - 7:16 pm

We made these eggs this week and it really was a quiet escape. We made and baked the eggs the first day, painted and dried the second day and hung them around the house a few days later. It was fun to watch what my kids created on their eggs. This craft can be enjoyed […]

Crescent Moon Children Daily Deal's

July 28, 2018 - 4:43 pm

Make sure to check out our Daily Deal's as they change….DAILY!  We design all of our clothing and pick out the finest fabrics for your precious children!  Snag our clothing at prices you'll only see for a limited time! Daily Deal's is located on our website under Collections:  https://crescentmoonchildren.com/childrens-clothes/daily-deal-the-warehouse-sale-items/
Get In Touch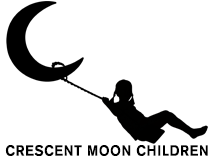 Phone 843.608.1620