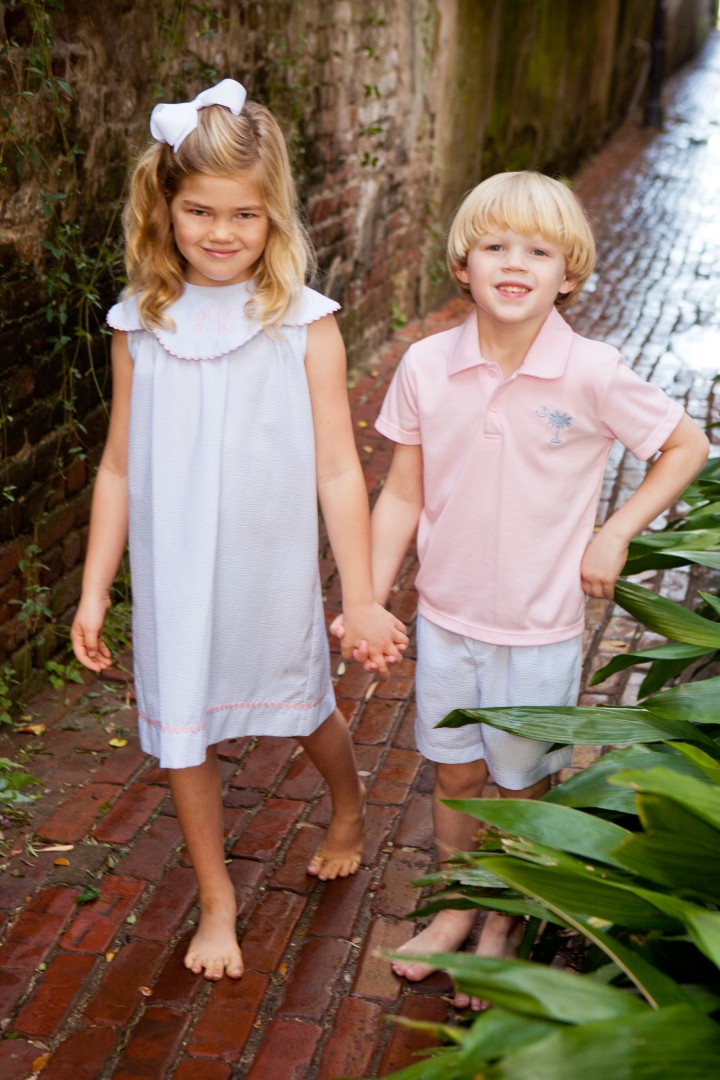 May 17
The weather is finally starting to hover in the 80′s.  Watermelon's can be seen on roadside stands along with an abundance of corn.  The farmer's market is in full force.  Evening's are spent a little longer on the front porch as children linger in the yard a little later each evening.  The grill is in full force.  Summertime is callin' my name!
Long bishop gowns adorn little girls with big bows, toddlers running bare foot in nothing but a jon jon, a sweet little baby girl being pushed in her stroller wearing her mama's favorite bubble, gingham is everywhere….
Enjoy the summer with your little one's.  They are only little once.  Create memories by letting them create themselves.  Simple days are always the best. Shucking corn can do wanders for a child.  So many good things happen in the summertime….make it a good one!